Article:

DB Intrapreneurs: Deutsche Bahn's startup program
Technological innovation for greater customer satisfaction
Intrapreneurship is pioneering work. The DB Intrapreneurs team has set out to bring entrepreneurial ways of thinking and acting and innovative working methods, such as design thinking, to the DB Group. In other words, it promotes innovative capacity at the company. The team bases its work on intrapreneurship and company-building, and it helps teams of employees and business units at DB develop and implement their digital business models.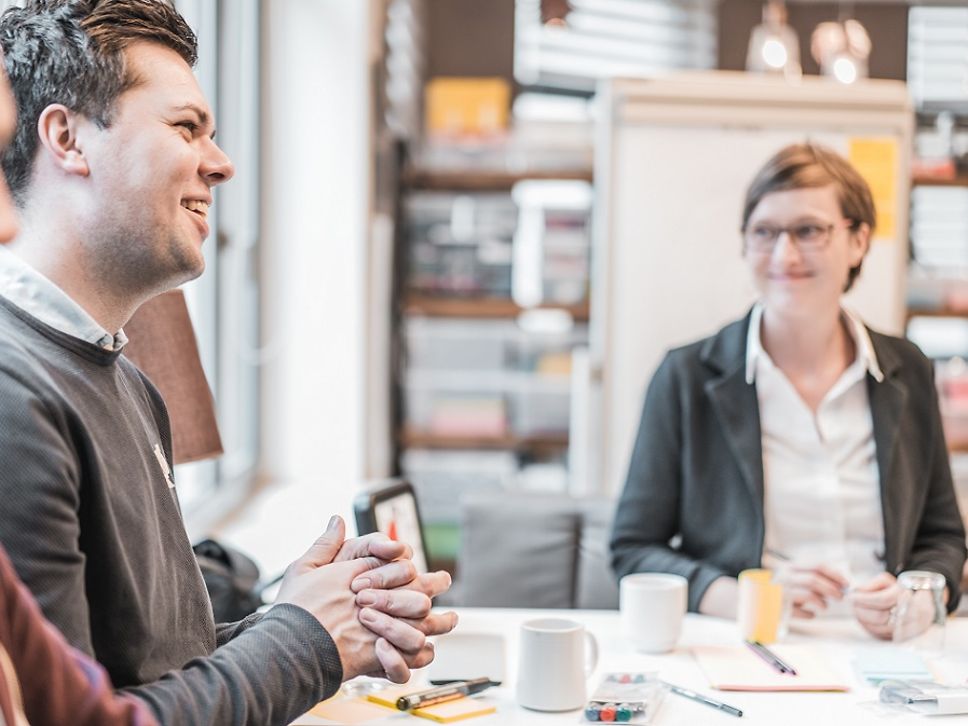 The intrapreneurship program
The intrapreneurship program accepts new participants twice a year. Participating employees learn to implement and validate their own digital business ideas. 
Teams are provided workshops, coaching, workstations and access to the startup network as they take their ideas all the way to market launch. They attend four workshops at the beginning of the program, where they develop their ideas into concrete business models. Once the team has mastered this phase and moves on to developing a prototype, employees can concentrate on implementing their idea.
What makes this program extra special is that teams have the chance to launch their business on the market, with DB Digital Ventures as an investor, and demonstrate that they can make it as an independent company. Or, alternatively, the program gives participants the opportunity to implement their digital business model within the Group.