Article:

Bonvoyo
The mobility budget from Deutsche Bahn
Bonvoyo lets companies contribute to climate protection by promoting the use of climate-friendly transportation – all while enhancing their appeal as an employer too. Participating firms can use the mobility budget from Deutsche Bahn to give employees mobility in addition to their salaries. This mobility budget can be used as required, whether for personal trips or business travel. It is valid for all types of transportation – bus, trains, bikesharing and carsharing alike. It is a full-service digital solution: Not only can users open the app to plan journeys and book the necessary tickets quickly and conveniently, but they can also check the credit in their budgets whenever they want. Thanks to the system's innovative "mobility as a benefit" approach, companies can position themselves as progressive and staff-centered employers. One extra benefit for participating companies: All business travel is billed digitally.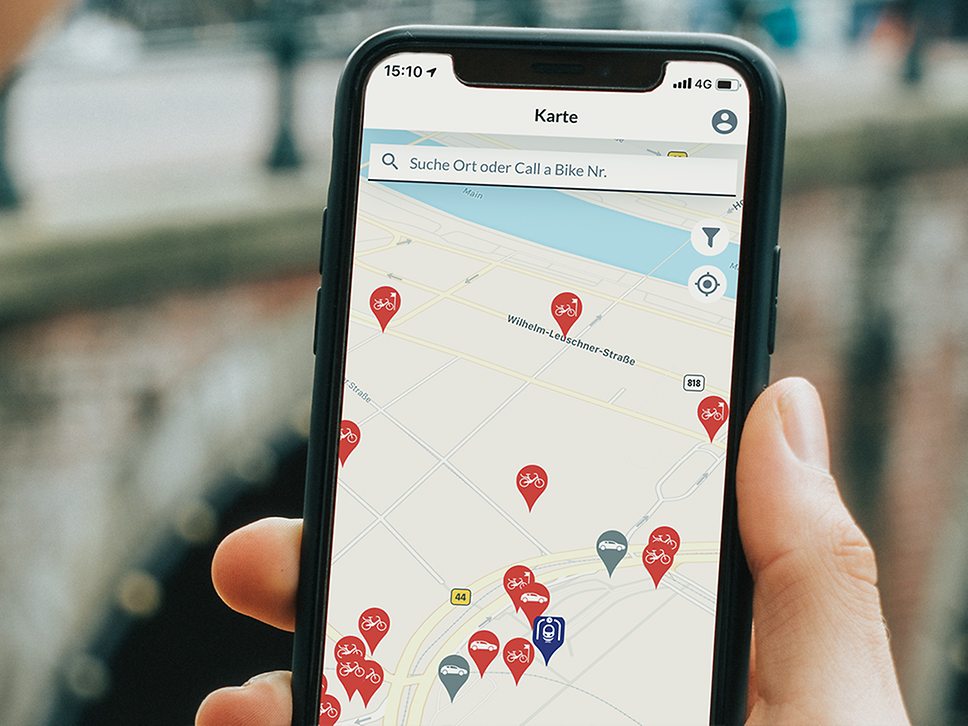 Enhancing climate protection and employers' appeal at the same time
A firm can use the mobility budget from DB to replace or supplement company cars, double up as a commuter travel pass for staff or augment its existing range of benefits for employees. Whatever the motivation, this flexible solution adds to its appeal as an employer.
Automatic calculation of tax leads to cost benefits

Taxation of the mobility budget is handled automatically, something that benefits employers as the entire billing process takes place digitally and applies the best tax bands to mobility services. Administration is kept to a minimum because the system is integrated with existing payment procedures.

Bonvoyo combines two forms of expertise: Deutsche Bahn's mobility competence and the administration competence of our cooperation partner Commodis. We work with this specialist in employee benefits, and its dynamic tax engine ensures that mobility-related spending conforms with tax codes. Employees can book public transport tickets, taxis, bikesharing passes or carsharing subscriptions – all of these purchases are processed in line with current taxation provisions, and they are optimized to make budgets go as far as possible.

Since January 2019, for example, benefits that companies in Germany provide to their employees for public transport services are tax-free, regardless of whether this transportation is for commuting or for personal travel. An employer that offers staff a mobility budget in lieu of increased pay stands to benefit from a tax break of up to 70%.
How the mobility budget works

1. Companies provide their employees with a mobility budget they can use for personal and work-related travel. The employer can select the size of the budget for each member of staff or for specific groups of employees. Once the budget has been configured according to the employers' conditions, the period of time can be set so that it is renewed automatically – this renewal period can be flexible, e.g. monthly, quarterly, etc.

2. An employee uses the app to plan, book and manage his/her personal and work-related travel. He/she can also make enquiries and book tickets for Deutsche Bahn's long-distance and regional services, Call a Bike and the Flinkster carsharing system. If the employee uses another provider's mobility service, he/she only needs to use the app's intelligent scan function to upload the ticket or receipt, and the price is then deducted from his/her remaining budget. Several options are available for handling leftover credit: It can be carried over into the following month or paid out, for example.

3. To ensure that the company's mobility spending is billed in a timely manner and generates the greatest economic benefit, Bonvoyo automatically forwards all taxation- and invoice-related information to it by a selected deadline.