Article:

DB mindbox
Deutsche Bahn's central station for startups
DB mindbox is Deutsche Bahn's coworking space in Berlin. Startups and DB employees collaborate on innovations for DB's core rail business, in particular innovations based on digital technologies. In a 720 square meter space under the arches of Berlin's Jannowitzbrücke station, DB provides entrepreneurs, hackers and developers a place where they can develop their products with the needs of rail customers in mind and test their marketability.
DB mindbox is home to the DB startup accelerator program for rail, stations and trains, and frequently organizes hackathons on specific topics. The program gives a comprehensive support to young entrepreneurs who have a specific idea of how to make improvements that will benefit DB customers. The entrepreneurs work with DB business units to quickly develop prototypes to make train travel more appealing for the long term.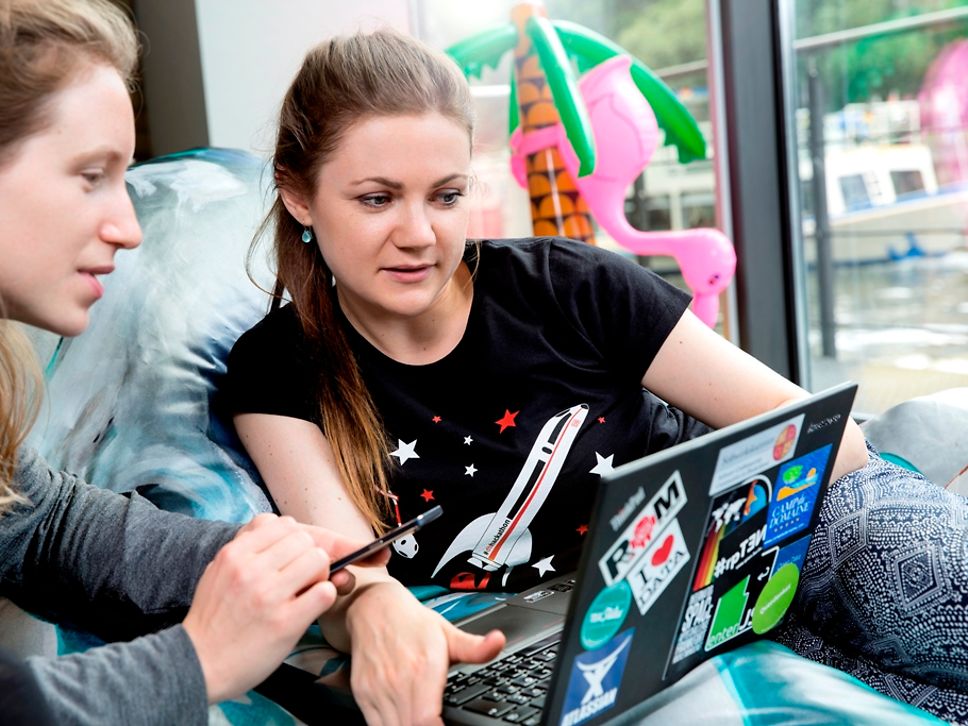 DB Startup Accelerator

Why would a startup want help from Deutsche Bahn? Startups not only gain access to a vast amount of data relating to Europe's largest rail infrastructure; they also benefit from the high number of daily contacts with customers on trains, on buses, at stations, and through the carsharing and bikesharing system. DB believes that the major opportunities associated with digitalization are in making rail operations more reliable, promoting the networking of different modes of transport and offering its customers additional services during daily travel.

Young entrepreneurs participating in the 100-day Startup development program attend workshops, receive mentoring, and are given workstations at DB mindbox and EUR 25,000 seed money. The goal is to develop a proof of concept, in other words to determine whether the startup's solution would deliver the intended results in the rail context.

The different rounds held so far have focused on a variety of areas, from food service at stations and customer interaction to civil engineering and rail infrastructure. DB is now working with around 50 former participating startups on making specific improvements, such a better customer experience at stations, predictive infrastructure maintenance and employee training using augmented reality.