Article:

Flinkster
Germany's largest carsharing network
Flinkster is Germany's largest carsharing network. Every day, a single app gives customers access to some 4,500 vehicles. These are available not only in the centers of major cities, but also in 400 smaller cities and towns across Germany. Users can make a booking well in advance or make a snap decision to rent a car. The pick-up spots are well located for easy access. Many of them are at train stations, which is very convenient for rail travelers who want to continue their business or personal journeys with ease.
Also available in electric
The number of purely electric carsharing vehicles in the Flinkster network is growing all the time. Thanks to this, users will find greener alternatives to conventional cars with internal combustion engines when they call to a Flinkster vehicle station, which also feature charging facilities. Over 10% of the fleet's vehicles already have an alternative drive system, and the majority of these are 100% electric.






Carsharing for supplementing vehicle fleets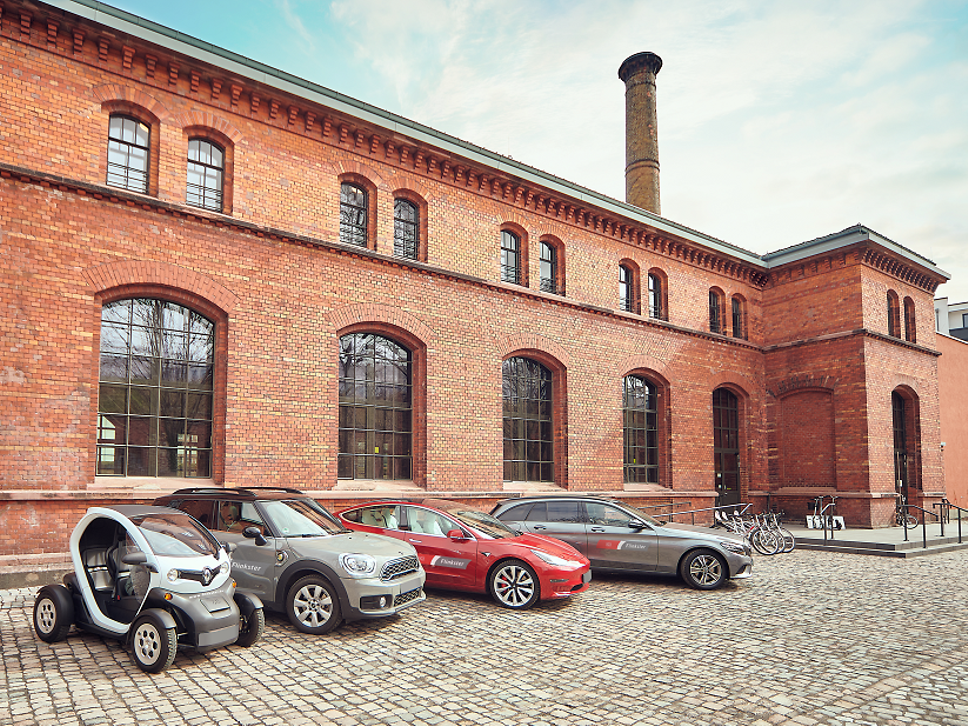 Flinkster for Business is the version of Flinkster's carsharing system designed specially for companies. It gives individual employees or entire units access to the Flinkster network, either for personal use or business travel. This does away with the high fixed costs and low levels of vehicle usage associated with running an in-house fleet. Always inexpensive and flexible, Flinkster for Business is the perfect option for companies.