Article:

Call a Bike
Bikesharing pioneer in 80 towns and cities in Germany
Call a Bike gives users fast access to a network of over 16,000 bicycles across the country. Some one million people have already signed up for this in 80 towns and cities nationwide.
A business partner for municipalities and companies, Call a Bike offers tailored bikesharing solutions. Its family of sharing networks includes StadtRAD Hamburg, RegioRadStuttgart and FordPass Bike.
Sustainable mobility for a clean future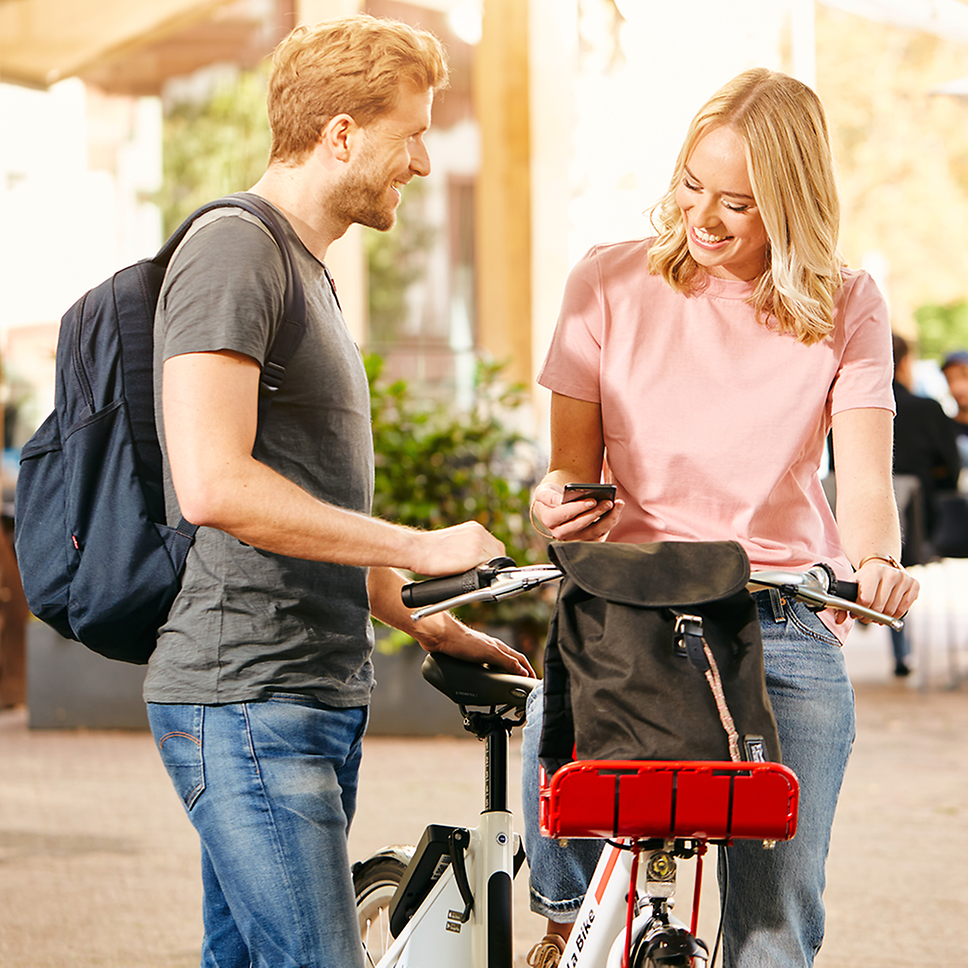 Call a Bike and carsharing network Flinkster both belong to Deutsche Bahn Connect GmbH. With 20 years of experience in the sharing sector, the company is an expert in creating modern mobility solutions. Its goal is to provide people with eco-friendly transportation for onward travel after a train trip and create an alternative to cars, thereby reducing pollution and traffic levels.










So straightforward to use: 
German consumer watchdog Stiftung Warentest has awarded Call a Bike its highest possible rating, praising its sturdy bicycles with step-through frames, gears, roller brakes, and carriers. The company performs regular checks and maintenance work on its bikes. Pedelecs and cargo pedelecs are also available in Stuttgart and Hamburg.
Call a Bike for cities and municipalities

More and more municipalities are focusing on bikesharing and a modern cycling infrastructure as a way to promote eco-friendly mobility. Hire bikes make transportation less monolithically reliant on motor vehicles. They make our streets quieter and more relaxed while at the same time reducing emissions – all things that add to our quality of life. Deutsche Bahn Connect works for big and small municipalities to provide urban bikesharing systems such as those in Stuttgart and Hamburg. The customer can decide if it wants a system which lets users park bikes wherever is most convenient for them or only at designated stations, something that helps to keep the urban setting orderly and structured. Mixed systems are another possibility.
Call a Bike for Business

Call a Bike for Business is tailored to companies that want to make use of bikesharing. It gives firms the opportunity to provide employees with flat-rate access to the 16,000-plus bikes in the network, create company bike stations and even have their own bike hire network. Climate-friendly mobility is no longer a purely personal matter – now employers can get involved too.