Article:

Contacts for Journalists
Our press office is open for press inquiries 24/7, 365 days a year, including Sundays and public holidays.
24/7 Press Service: +49 (0) 30 297-61030 or presse@deutschebahn.com
Please note: This contact information is for media representatives and journalists only.
If you are looking for a contact at DB, or if you would like to request more information about fares or timetables, provide feedback or receive information about additional services that Deutsche Bahn offers, please call the DB service hotline at +49 (0) 297 0.
Management Team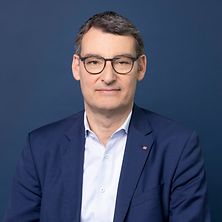 Oliver Schumacher
Head of Communications and Marketing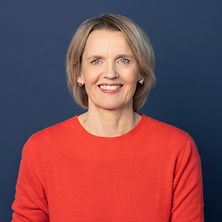 Dagmar Kaiser
Head of Corporate Communications external/internal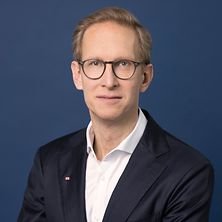 Jens-Oliver Voss
Head of Communications for Rail in Germany
Communications for Rail in Germany
Infrastructure Communications

Business units: DB Netz, DB Station&Service, DB Energy and Infrastructure Projects

Deutsche Bahn AG

Infrastructure Communications

Potsdamer Platz 2

10785 Berlin, Germany

Nicole Knapp

Head of Infrastructure and Track Infrastructure Communications

Caroline Nöppert

Head of Passenger Stations, Major Projects and Security Communications
Long Distance Transport Communications

Business units: DB Long Distance, DB Sales

Deutsche Bahn AG

DB Long Distance and DB Sales Communications

Potsdamer Platz 2

10785 Berlin, Germany

Dr. Michael Brinkmann

Head of Passenger Transport and Long Distance Transport Communications
Regional Rail Transport Communications

Business units: DB Regio

Deutsche Bahn AG

DB Regio Communications

Potsdamer Platz 2

10785 Berlin, Germany

 
Rail Freight Communications

Business unit: DB Cargo

Deutsche Bahn AG

Rail Freight Communications

Edmund-Rumpler-Strasse 3

60549 Frankfurt, Germany
Digitalization, Technology and Environment Communications

Business units: Digitalization and Technology, DB Systel and DB Energy

Deutsche Bahn AG

Digitalization, Technology and Environment Communications

Potsdamer Platz 2

10785 Berlin, Germany

Sonja Stötzel

Head of Digitalization, Technology and Environment Communications
Group
Newsroom, Corporate Press Office, Topic Management

Kontakt_Newsroom

Deutsche Bahn AG

Newsroom, Corporate Press Office, Topic Management

Potsdamer Platz 2

10785 Berlin, Germany

The 24/7 press office is available to media representatives around the clock, 365 days a year - including Sundays and public holidays.

Tel. 030/297-61030 or presse@deutschebahn.com

Tobias Geiger

Head of Newsroom/Topic Management

Sabrina Nebauer

Head of 24/7 Press Service / Media Service
Social Media

Kontakt Social Media

Deutsche Bahn AG

Social Media

Potsdamer Platz 2

10785 Berlin, Germany
Television and Video

Kontakt Film_Media

Deutsche Bahn AG

Corporate Communications

Potsdamer Platz 2

10785 Berlin, Germany

Achim Stauss

Group Spokesperson for Television and Radio

Anja Bröker

Group Spokesperson for Television and Radio

Media libary

Feature films, TV movies, commercials, promotional photographs, documentaries, corporate films and DB footage

Reporting on DB-related topics for TV news and current affairs programs
 Division: Human Resources and Legal Affairs

Kontakt Personal

Deutsche Bahn AG

Human Resources and Legal Affairs Communications

Potsdamer Platz 2

10785 Berlin, Germany
 Division: Finance and Logistics

Kontakt Finanzen_Logistik

Deutsche Bahn AG

Finance and Logistics Communications

Kruppstrasse 4

45128 Essen, Germany

Andrea Brandt

Head of Finance, Logistics Communications and Arriva

Fritz Esser

Communications DB Schenker