Article:

SIUT
Easier wayfinding for passengers
Berlin-based start-up SIUT develops finished parts made of concrete with light-emitting surfaces. Integrating LED lights, the floor covering can point the way or display warnings. The illuminated concrete surfaces provide better orientation for passengers at stations. 
The latest version of illuminated platform edges will be installed on track 1 of Berlin's Südkreuz station by the beginning of 2022, where it will undergo a year of testing. The LED orientation system is composed of smart electronic modules which turn data into lighted signals. These signals can be intuitively understood by any person, regardless of what part of the world they're from. Different patterns of light will be used to signal whether S-Bahn trains are arriving or departing. Pulsing lights will guide passengers to the area along the platform where their train will be stopping. Blinking red lights will warn passengers of trains passing through and will also indicate which areas of the platform need to be kept clear for safety reasons. Eventually, lighted platform edges may also show how full individual wagons are, which would make boarding S-Bahn trains easier and quicker for passengers.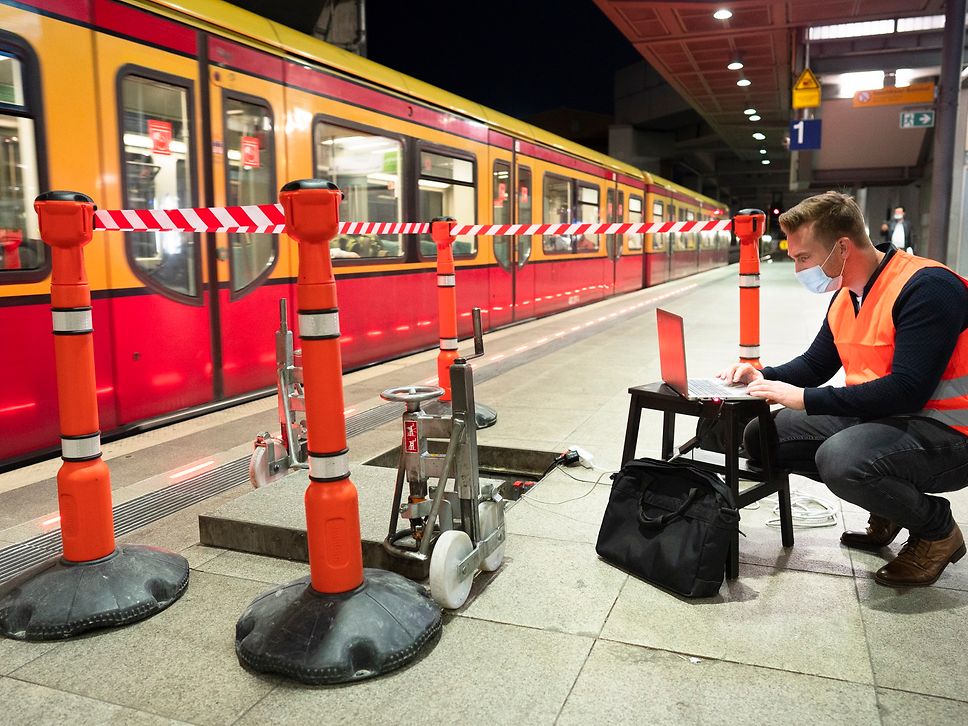 Deutsche Bahn presented the light-emitting platform produced by its partner start-up for the first time at the Experience Mobility 2017 product conference in Berlin. Using a model made of light-transmitting concrete, SIUT demonstrated how visual information generated with symbols and different colors can help to increase punctuality by optimizing vehicle readiness control.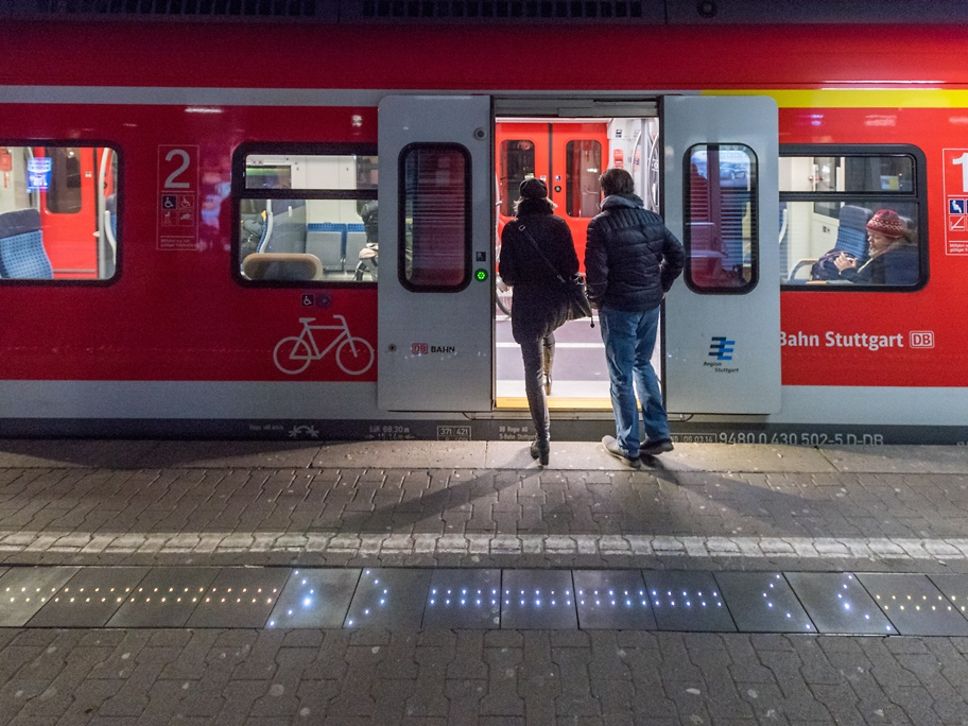 In 2018, the innovative passenger guidance solution had its German premiere at Stuttgart Bad Cannstatt station. There, the light-emitting platform was tested live for the first time in a trial that ran until 2020. The test provided valuable insights into how to best use the system at stations.
To make the fiber optic symbols more recognizable, the new generation of light panels uses line-shaped LEDs instead of point-shaped ones. This product innovation was presented to the public for the first time at the 2018 CEBIT conference.
Since 2012, the founders and current managing directors of SIUT have been researching concrete and light in cooperation with the TU Berlin. The Berlin start-up was launched in 2015 and participated in the DB Accelerator program in 2016.