Article:

Germany needs Strong Rail
Deutsche Bahn is pursuing an endeavor of fundamental importance – for the climate, for people, for the economy and for Europe: an endeavor to shift more traffic to rail. And DB's overarching strategy, Strong Rail, will lay the foundation we need to be successful in that endeavor.
In light of climate change and growing traffic volumes, rail will become increasingly important in the coming years. If we want to limit global warming, we will need to shift traffic to climate-friendly rail on a massive scale.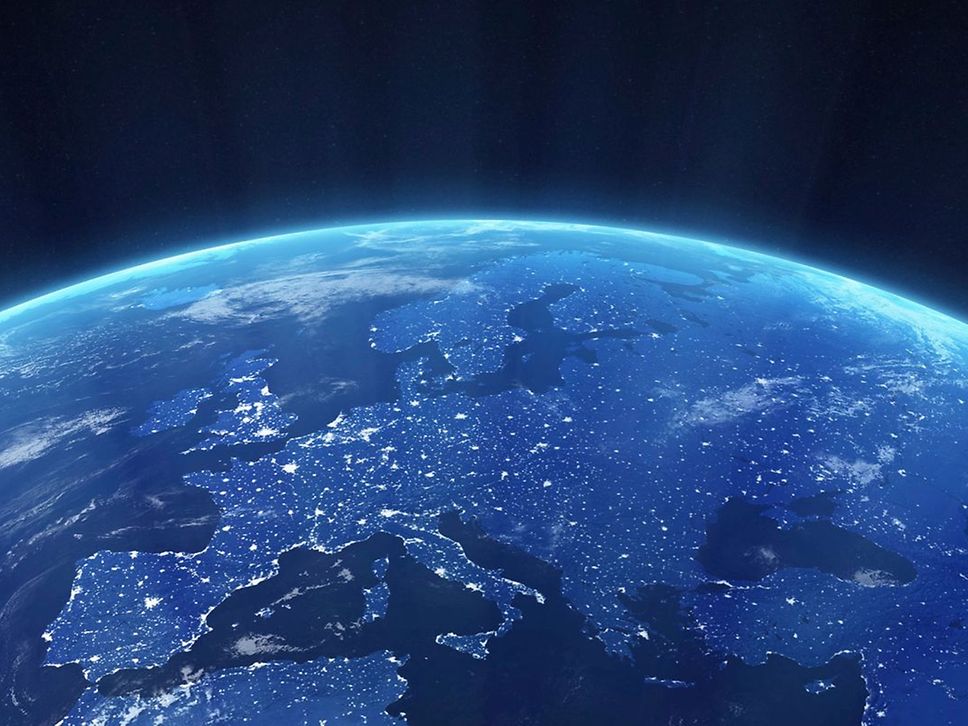 We will also need to find ways to handle growing traffic volumes in Germany. The average car driver in Germany already spends more than 120 hours a year sitting in traffic. If nothing is done to shift traffic to rail, the situation in general and quality of life in particular will worsen, especially in high-population areas.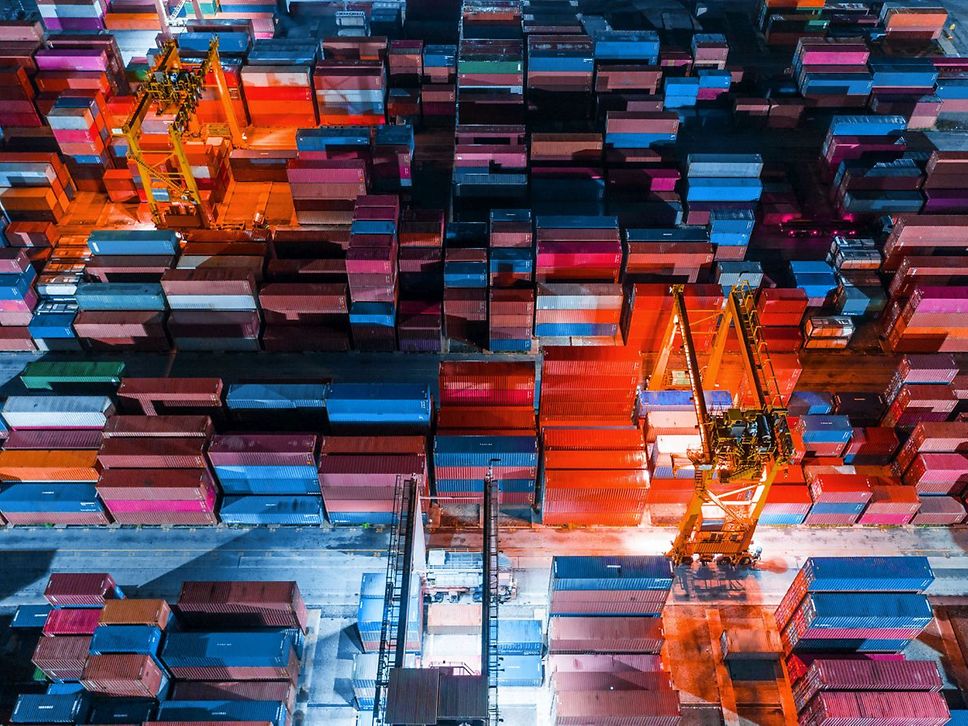 As trade volumes rise, freight transport will also grow. The increase is expected to reach more than 20% by 2030, resulting in volumes that will not be feasible for road traffic. In light of these developments, rail freight transport in particular will become increasingly important. Smooth freight transport across European borders is vital to the German and European economy. And rail has more to offer, too: it brings people together across Europe and is thus an important factor in communication and collaboration. 
Deutsche Bahn will live up to its responsibility and strengthen rail in Germany – for the climate, for people, for the economy and for Europe.
Specifically, we have set ourselves the following goals: 
For the climate
To reduce carbon emissions by 10.5 million metric tons each year by shifting traffic to rail
For people
To double patronage in long distance passenger transport, and reduce the number of car trips in Germany by 5 million and domestic flights by 14,000 every day
For the economy
To raise the market share of rail freight transport from 18% to 25% – the equivalent of 13 million fewer truck trips per year in Germany
For Europe
To achieve a connected Europe by fostering a strong rail network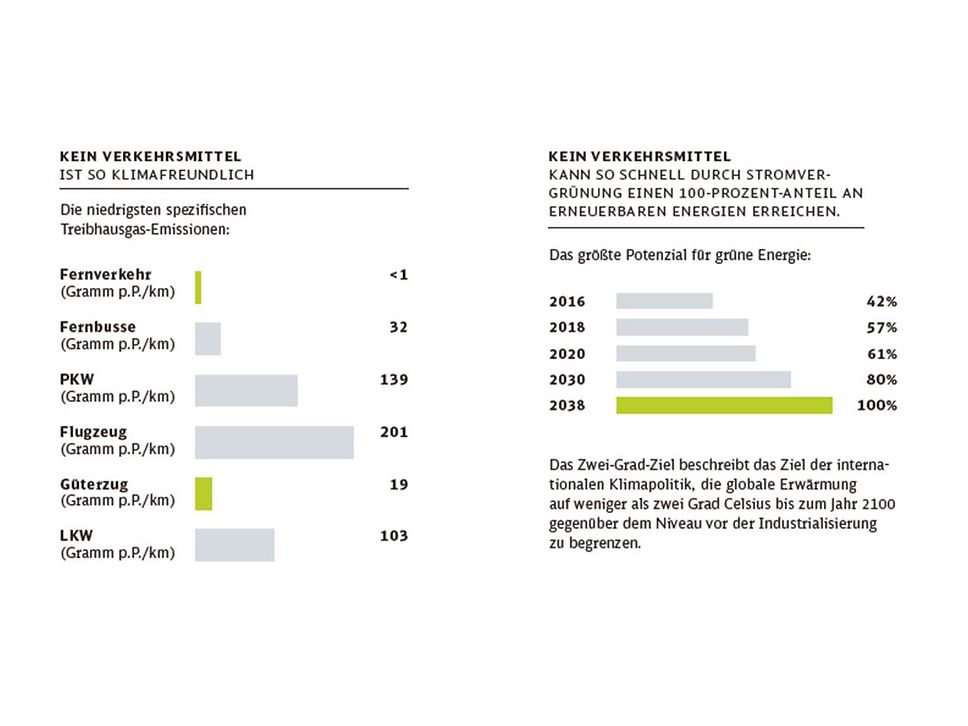 To manage growth in rail transport, DB will strengthen its infrastructure and continue to work on quality and customer service. With the launch of its Agenda for better rail service late last year, the DB Management Board began the process of building additional capacity, raising quality and punctuality, and improving customer satisfaction. Now, DB's new overarching strategy, Strong Rail, offers an expanded framework and clearly expresses what the DB Group is all about and what path it will be taking in the future. The new strategy addresses key goals set by the German government in transport and climate policy. If these ambitious goals are to be reached, Deutsche Bahn, the entire industry, and the government will all need to work together. The new strategy encompasses three main strategic areas.
More routes, more trains and more employees

Rail is increasingly stretched to the limit. Currently, 5% of our network faces traffic congestion. That may not sound like much, but it has ramifications for 70% of our long distance passenger kilometers. Our objective is to create an infrastructure system that can handle at least 30% more capacity. To this end, Deutsche Bahn, with the support of the German government, will be investing on a major scale to build new lines, upgrade existing lines and hubs, and raise the number of rail freight terminals. Digital rail operations will also help to raise capacity. The Digital Rail for Germany program will be the key to success here: over the coming 20 years, we will introduce the European Train Control System (ETCS) and digital signaling technology across the board, reducing disruptions and enabling trains to run faster and closer together. These efforts will also involve improving workflows. Consolidating construction work to limit its impact on rail service, and dovetailing train speed profiles to enable more trains to run at once, are just two examples that will have a major impact.

More trains
DB's vehicle fleet is also stretched to the limit. To improve the situation, we will make considerable additional investments in new rolling stock, with 120 new trains for long distance transport, 300 new locomotives for rail freight transport, and expansions to our regional transport fleet. In addition, we will modernize some 1,000 existing vehicles, enabling them to transport up to 12% more passengers. Taken together, these efforts will raise seating capacity in passenger transport by up to 100%. To manage the maintenance of a growing fleet, we will upgrade our depots and integrate 3D printing, smart diagnostics systems, robotics and other digital tools into our portfolio. At DB Cargo, for example, we are equipping 68,000 freight cars with smart sensors to predict malfunctions. The aim is both to reduce the time trains spend at depots and to raise repair rates.

Employees
Our employees – the people out there on the front lines who operate, manage and repair our network and trains – are key to successful operations. Between now and 2030, DB will lose roughly half its employees, in large part due to retirements. In 2018 alone, DB hired a total of 21,000 new employees, and we will be hiring an additional 100,000 across all our business segments in the years to come. And hiring does not stop at recruitment: new employees also need to be trained, and we need to foster employee retention for the long term. To prevent staff shortages, particularly in areas critical to successful rail service, we will take a targeted approach to planning staffing needs. We will continue our talent acquisition campaign and focus more than before on vocational training and professional development, with a view to equipping our employees for the changes they will face as a result of digitalization and other developments..

End of expander content
Simple structures, clear workflows and dedicated teamwork

Deutsche Bahn is a complex company. In order for companies of our size to be true powerhouses, they need to have the clearest, simplest structures possible. To this end, we will carefully examine our workflows, optimize our processes and streamline our organizational structures. Our transition to more powerhouse structures will have two phases. The first will cover our most important key processes in maintenance, operations and construction. The second will tackle our management and administrative processes in areas such as strategy, budgeting and purchasing. The focus will remain on our customers throughout the entire process. After all, at the end of the day, anything that is not for our customers' benefit is not worth doing.

End of expander content
More frequent service, greater connectivity and a better freight transport portfolio

Passengers want quick, easy and convenient service from A to B. Ideally, they would like to book all the components of their trip, door-to-door, in a single click. In freight transport, customers want on-time service, user-friendly booking and smooth transitions from one mode of transport to the next. For DB, this means that we need to move more quickly, offer more service (and more different types of service) and deliver intermodal solutions. 

Frequent long distance connections
With this in mind, one of our most important goals for the coming years is to offer more frequent long distance service. By 2030, we will offer direct, twice-hourly connections between more than 30 major German cities, and hourly service to and from major cities in neighboring European countries. We will also add long distance service to small and medium-sized cities every two hours, connecting an additional seven million people – and 80% of the German population in total – to the long distance network. As part of improvements to booking, we will upgrade DB Navigator and offer door-to-door solutions and constant real-time data. Free Wi-Fi will also be available across the entire long distance fleet by 2021.

Multimodal connections in regional and local transport
In regional and local transport, we will integrate our service more closely with other modes of transport, for example with carsharing and scooter sharing platforms. Our strategies here range from shareholdings to partnerships to the development of our own new products. Mobimeo, a DB subsidiary, is a good example: the company develops technology to link different modes of transport on a single booking platform, and pilot projects with the new platform will be starting soon in nine German cities. Our stations will also help to link different modes of transport. For example, they will offer charging spots for electric cars and pedelecs, and work with the German Environment Ministry to offer some 100,000 new bicycle parking spaces by 2022. 

A better rail freight transport portfolio
We will considerably expand our service portfolio on the most important European corridors and raise the number of daily round trips. We will also use new technology to foster more efficient, speedy workflows at our combined transport terminals, railports, classification yards and freight terminals. Digital platforms will make it easier for customers to book transport services and track their shipments.

End of expander content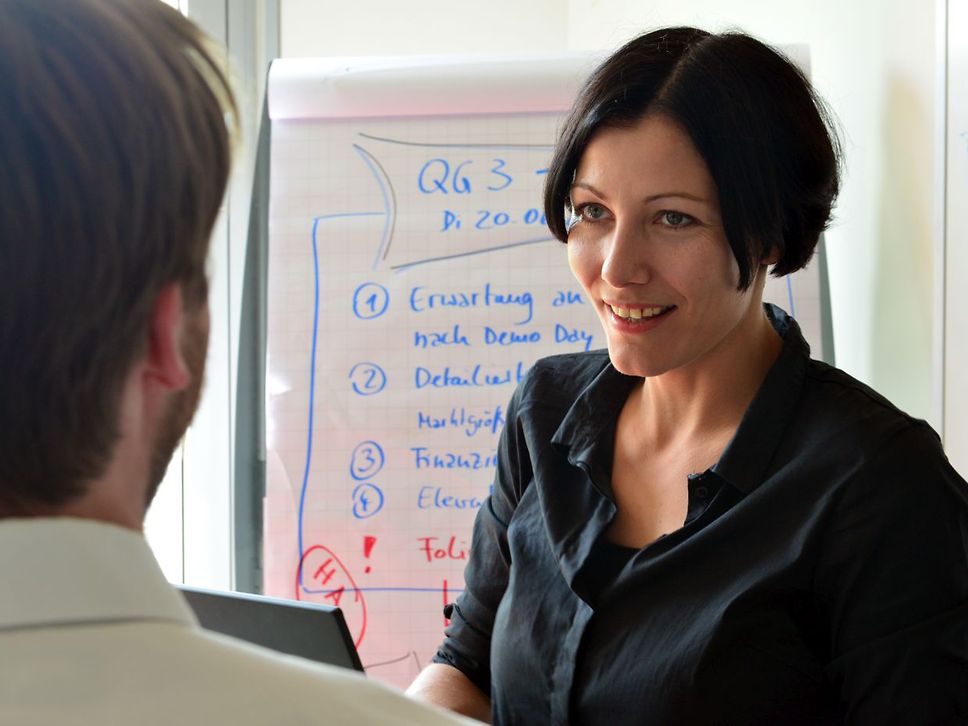 Employee input
Deutsche Bahn has set itself the goal of becoming more robust, more powerful and more pioneering. But changes of this kind do not happen top-down. Ultimately, it is our employees who know best what it will take to build Strong Rail. They are the doers and the shapers, and their passion and dedication will ultimately determine the success of Deutsche Bahn and Strong Rail. For this reason, DB will actively include its employees in the transformation. In forums, activities and the like, employees will develop their own areas and projects, which will then form the basis for 15 initiatives, known as employee building blocks, that will be implemented at DB.  
Strong Rail means:
We will remain a leading pioneer in climate protection, offering 100% renewable power by 2038.
We will double long distance patronage to over 260 million passengers.
We will add one billion new regional and local passengers.
We will raise DB Cargo's traffic volumes in Germany by 70%.
We will work with the German government to expand network capacity by 30%. 
We will enter a new era with Digital Rail for Germany. 
We will transform our stations into hubs for pioneering mobility.
We will hire 100,000 new employees in the coming years.
We will buy more trains and offer more connections than ever before.
In everything we do, we will focus on our purpose: building strong rail for Germany.