Article:

3D printing at DB
DB is using 3D printing to revolutionize maintenance
Making progress, layer by layer. The printer head moves from left to right. The nozzle lays down the material with pinpoint accuracy. What at first looks like a simple two-dimensional rectangle slowly begins to take shape. After a few hours, the 3D printer has created a new headrest for a seat on an ICE train. And it's just one of 100 different components that DB produces using 3D printing. Others include fan propellers, headrests for regional trains, various enclosures, and small components that make a big impact, such as spare parts for coffee machines and coat hooks for ICE trains.
DB can use 3D printing to create spare parts in short time that otherwise have long delivery periods or might not even be available at all. And that means that trains can go back into circulation more quickly, which reduces idle time. All 3D-printed components undergo extensive testing, such as fatigue resistance tests, before they are used. Additive manufacturing – creating components layer by layer – makes it possible to optimize areas on spare parts that are especially prone to faults. This minimizes wear from the start and increases train availability. The first printed components were made exclusively of plastic, usually polyamide, but now metal components can be produced using powder methods.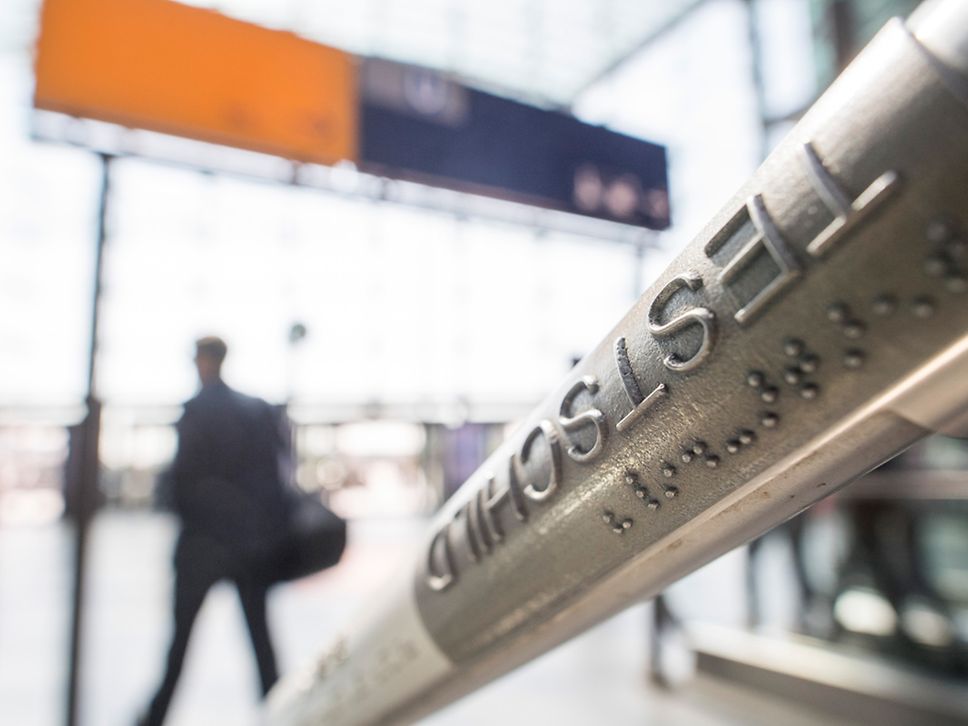 Various new materials, such as durable elastomers and flame retardant plastics, are being tested, which will mean even more new opportunities for 3D-printed spare parts, and not only in maintenance. Handrails printed with Braille for visually impaired people are one example of 3D-printed products used at train stations. These handrails have already been installed at Berlin Central and stations in the Aachen region. There is a lot of potential for 3D printing in logistics as well. DB Schenker is researching how 3D printers could be used at large warehouses to print spare parts on site to reduce inventory.
Since DB doesn't have its own 3D printers, it cooperates closely with service providers in the industry through the  "Mobility goes Additive" network
Mobility goes Additive network

DB established the Mobility goes Additive network in late 2016. Over 80 organizations – users, printer manufacturers, printing service providers, universities and startups – collaborate through the network to promote innovation together. Members include SBB, Siemens and various institutes.