Article:

Individual mobility without your own car
ioki brings on-demand mobility and autonomous driving to public transport
Open up an app and call an autonomous electric bus to take you to the nearest train station. On the way, the automated shuttle picks up additional passengers with similar routes. We're not there yet, but DB is working on bringing this future closer and has already launched the first services. The first autonomous public service vehicle on public roads is in operation in Bad Birnbach, Bavaria, and an individual shuttle service in Hamburg, which can be called using an app, offers flexible routes to get passengers to their destination at public transportation fares. These new services were the brainchild of employees at ioki, DB's new business segment for smart on-demand mobility.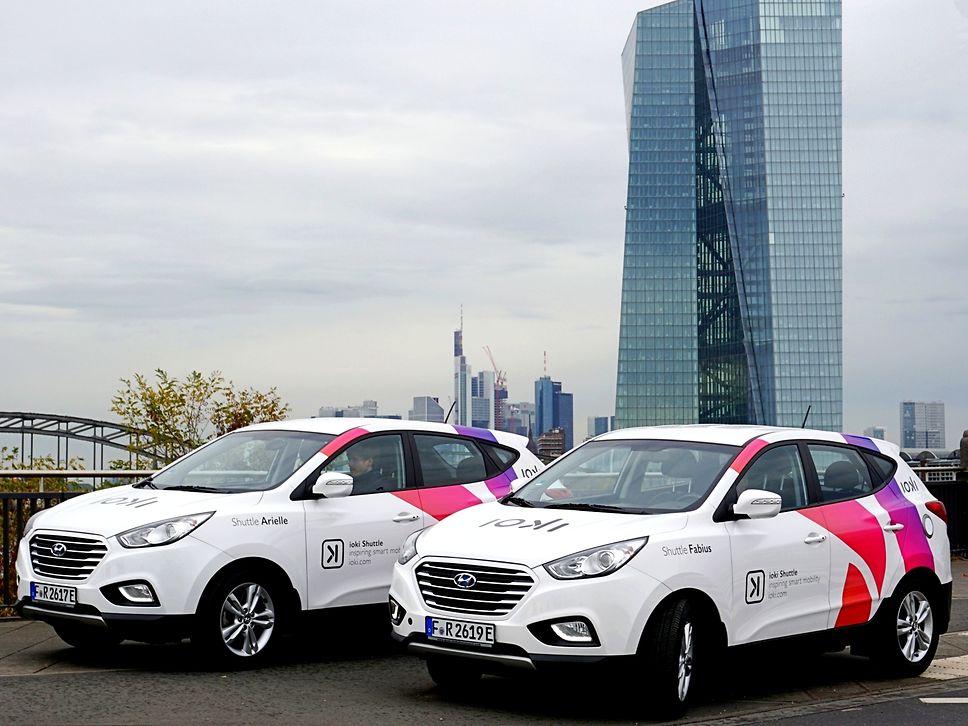 Any time, any place
The solution to this problem is on-demand individual and sustainable mobility, which will be offered in combination with electric autonomous vehicles in the future. Deutsche Bahn wants to be a pioneer in this digital field of the future. As Germany's largest bus operator and a carsharing operator, Deutsche Bahn already has extensive expertise and millions of customers who access public road transport. Digitalization is now making new forms of mobility possible. On the one hand, we want to network road transport with rail to a greater extent, which will benefit rail customers. On the other hand, we want to improve the market for individual public mobility and enable on-demand mobility for customers who do not have their own car.
ioki develops specific solutions for cities, municipalities, transport companies and anyone who wants to shape the mobility market of the future today. DB's new business unit is supported by an interdisciplinary team of IT and transport experts, developers and designers who are piloting on-demand mobility, autonomous driving and mobility analytics and are making them marketable for customers and partners. Their work also includes developing mobility platforms.